Pond Study Group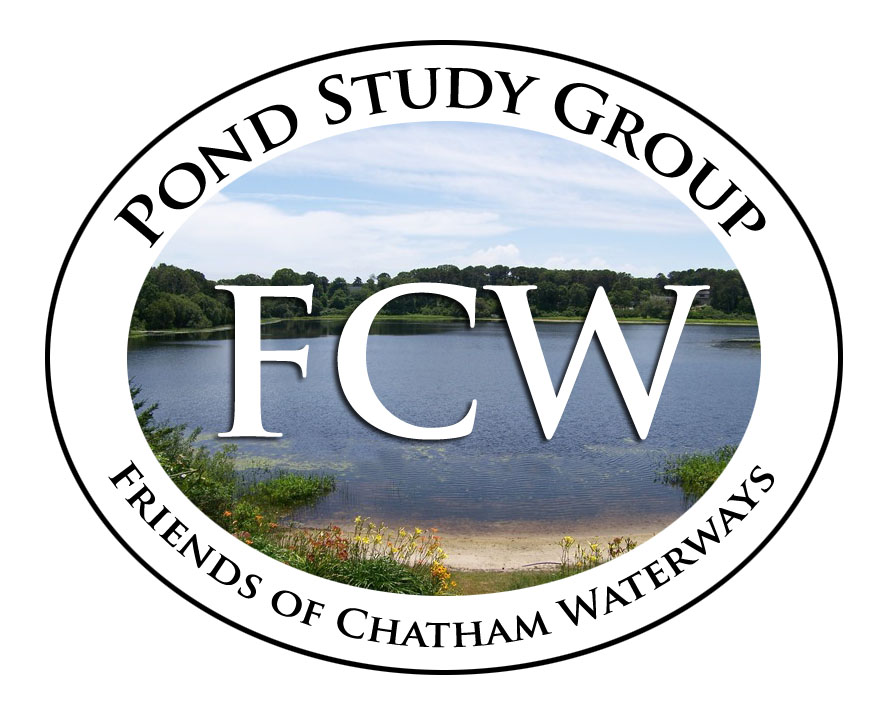 Cape Cod's freshwater ponds are the jewels of the Cape. Unfortunately, development, fertilizers, and stormwater runoff, among other things, have resulted in a gradual degradation of our ponds for decades. Many communities including Chatham have taken steps to improve pond health. And one of those steps is testing ponds to ascertain how healthy (or unhealthy) they are and to understand trends.
Friends of Chatham Waterways established the Pond Study Group, a sub-committee, in 2012 to initiate the study and protection of Chatham's freshwater ponds. The Group was asked to implement a program to collect important data from several ponds and to educate the public about the importance of ponds and how to keep them healthy. In the summer of 2015 testing of six of Chatham's fresh water ponds began: Barclay, Emery, Lovers, Schoolhouse, Stillwater, and White. Pond volunteers collected data on turbidity, dissolved oxygen levels, and temperature. Over time testing will be expanded to include other ponds that are significant to our aquifer, wildlife habitat and recreation.
The Town's Department of Natural Resources assists with the project by training and certifying volunteers in the use of the equipment and analyzing the data collected. Testing of the same ponds has continued annually since then. This is a long term study to gauge the health of our ponds, discern trends, and consider any necessary remedy.
In 2018, the Pond Study Group expanded the testing program to include monitoring for cyanobacteria, a blue-green algae that can affect human and pet health. The group contracted with the Association to Preserve Cape Cod (APCC) to develop the program, train volunteers and analyze water samples. In coordination with the Town's Department of Natural Resources, five ponds were sampled and tested: Goose, Lovers, Schoolhouse, Stillwater, and White. The same ponds are being monitored again during the summer of 2019.
The Group focuses its public educational efforts on the relationship between our ponds and our drinking water. Since Chatham's drinking water comes from a single source (like the rest of the Cape), it's important that our ponds remain healthy. The challenges to fresh water quality come from the same sources tha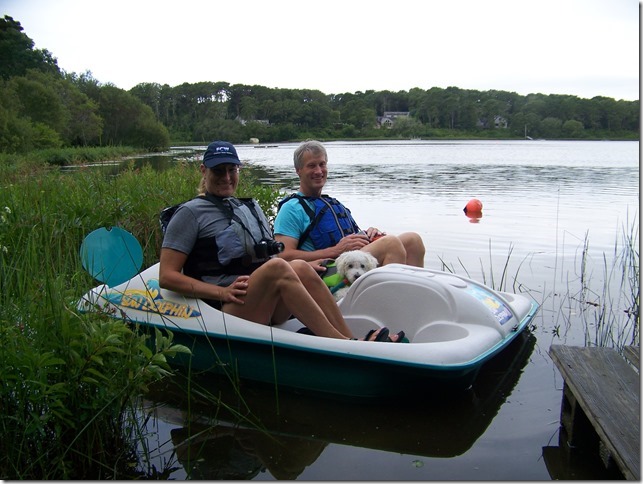 t threaten our embayments: primarily septic tanks, fertilizers, and storm water runoff. Further, excess phosphorus introduced into ponds increases vegetative growth that turns the water murky and eutrophic, making it uninhabitable for aquatic pond life and threatening the pond's natural beauty and recreational uses.
Throughout the summer months the Pond Study Group writes a series of articles for the Cape Cod Chronicle, focusing on the various values of and impacts on fresh water ponds, best management practices for minimizing stormwater runoff and for minimizing the impact of fertilizers, and new ways of thinking about home landscapes.
For information on volunteering please send an email to Sandy at: sandy.giorgetti@gmail.com